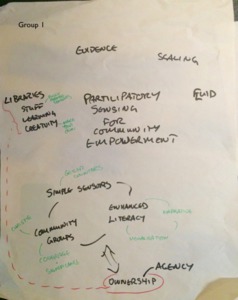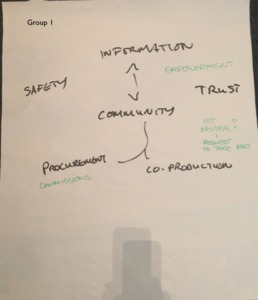 Group 2: Park Sensing
Placing sensors on dogs would allow people to gauge how busy parks are at a particular time, and help decide whether to make a trip or not. We could also tag children's buggies and park benches so that we could map out particular types of usage.
Group 3: Your Glass Bin is Half Full!
Incentivising people to take and upload photos of how full their local recycling bins are would prevent top-floor tenement dwellers from making a wasted journey (and dumping their recycling into general waste). We could could do this by developing an app which would give micro-payments to responsible citizens and help to create value within a community.
Group 4: Sustainable Travel through empowerment and reward
Placing digital displays on the outside of buses that visualise how full they are and how many car journeys they are saving could help encourage more sustainable travel.
---
Collectively, there was a feeling that we need think first and foremost about people and communities, then about data, and finally how IoT technology can play a supporting role.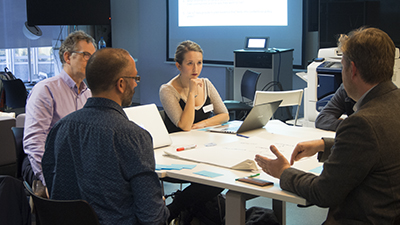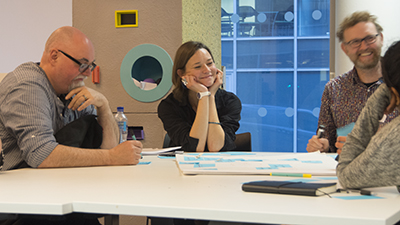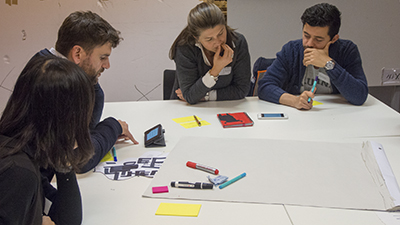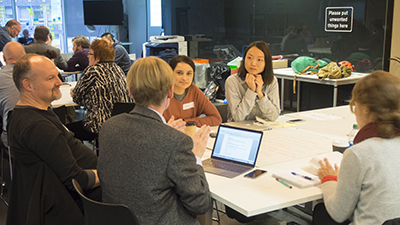 < script src="//storify.com/UoE_IoT/iot-collider-on-twitter.js?header=false&border=false"></script>